Get healthy & fit by training with our Certified Personal Trainer
Make the Goal in dream and dream into reality!
At FBC Fitness, we develop coaching programs around your lifestyle. This will be the key to a suitable, successful and healthy future. Whether you want to fit into your clothes better, build your strength and confidence - or anything in between, you can expect results and an education that will last a lifetime.
If you are local to us and looking for the best personal trainer in Fremont, you're in luck. 1 ON 1 Personal Training is a great approach to achieving success with your fitness goals!
Remember, rising to a physical challenge can make you feel powerful in every way!

Start to change your life Today
---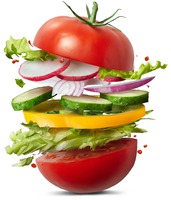 Proper nutrition - 70% success in achieving any fitness goal, whether it is losing weight or gaining muscle mass. A small mistake can nullify all efforts. We understand how many calories the body needs in order to live in the mode you have chosen and in the current weight. Now, it is important to understand how many calories should be "given" to the body in order to force it to reorganize in the direction we need. If the goal is to burn fat, then the total calorie intake should be less than the required energy consumption - then the body will have to extract energy by burning fat. If the goal is to build muscle mass, then it is important to provide the muscles with a sufficient amount of building material. On the basis of the calculated calories, the diet is compiled: the volumes are distributed by meals depending on the life schedule, as well as by the ratio of proteins / fats / carbohydrates. Products suitable for each meal are selected.

In such cases, a coach or specialist is needed who is able to organize and systematize the information received, help achieve the desired stable result, from the right habits and addictions.

---
Due to Covid-19, that service is not provided at that time
WeightLoss Group Class
A 1-hour high-intensity training workout to help you push your limits. Using lightweight dumbbells, cardio, and plyometric-based workouts, you can rapidly improve strength while getting in shape and build lean muscles. Each class complements each other and includes a dynamic warm-up and soft cool-down.

Conveniently located in Downtown Fremont, at the rear of Murco Plaza, nearby Bart Station, you'll leave feeling motivated and ready to come back for more!
Remember, rising to a physical challenge can make you feel powerful in every way!
Due to Covid-19, this service is not provided

We will keep updating the information
WeightLoss Group Class Schedule
Monday - Friday 10 am - 12 pm
By appointment only! so book now!
FBC FITNESS
Licensed and Insured
Licence No#: 84-1901822
Follow Us on Instagram FBC_FITNESS
Like Us on Facebook FBC_FITNESS
Phone: 5104023680
5103999766
Email: fbcfitness2310@gmail.com